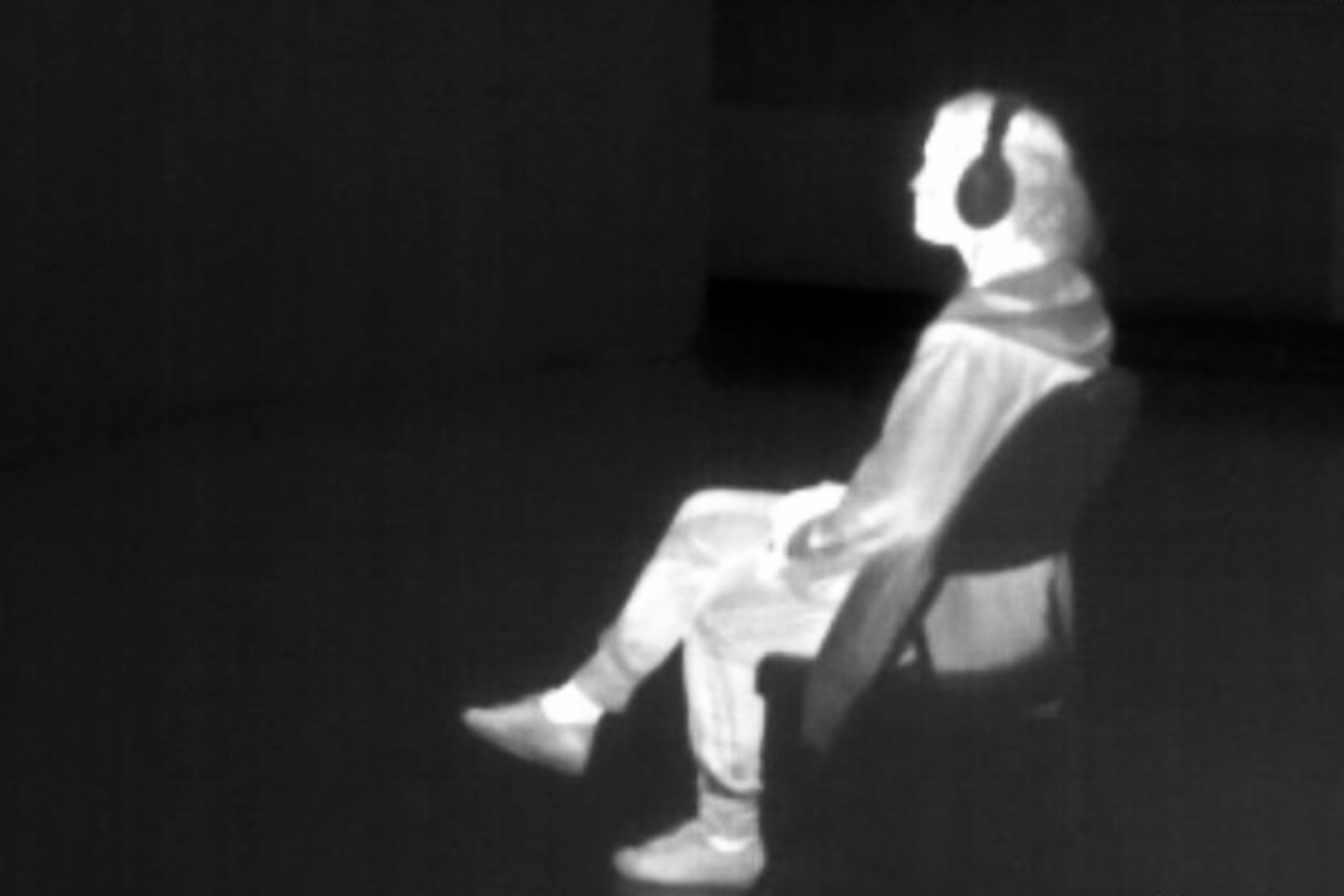 Blackout
Tim Bishop
Blackout is a unique and immersive new performance work for one person at a time by artist Tim Bishop. The work takes place in complete darkness and uses spatial audio and haptic feedback to create a multi-sensory and evocative environment for a powerfully self-reflective experience. A voice and physical guide encourage participants on an introspective journey, exploring their environment, without visual stimuli, through various virtual spaces. The work uses sound, touch and interaction to engage with each participant's perceptions of their physical contexts and reflect on their unique presence in the universe.
Blackout was first shown at Stenkrossen in Lund in October 2019 and will be shown again at Stenkrossen in January 2020 before heading to Inter Arts Center in Malmö in Spring 2020. The work has been commissioned by Mono Festival of One-to-One Performance and is supported by Lunds kommun, BoostHbg, Sennheiser electronic GmbH and Lund University Humanities Lab.
Tim Bishop is a performance and sound artist, living and working in Sweden. His practice focuses on creating personal connections between artwork and audience, prompting individual and, often, emotional responses through sensory, evocative and highly aesthetic experiences. His work has been shown in Sweden, Norway, Romania, Russia and the UK, including performances at Arnolfini gallery, Bristol, Lunds konsthall, Galleri CC in Malmö and Kulturhuset, Stockholm. Tim is also the founder and curator of Mono Festival.
timbishopartist.com