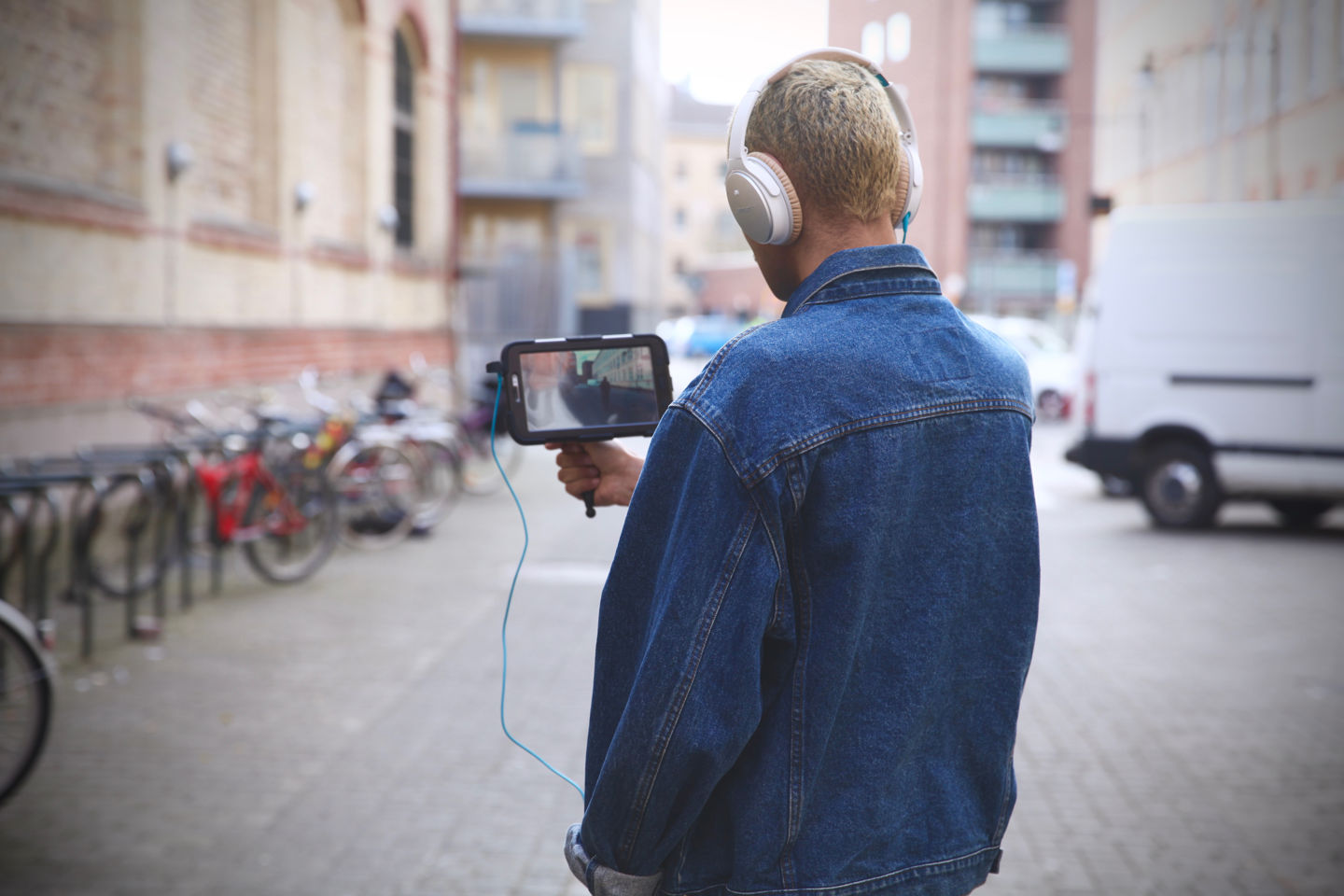 Walks: Superfake
Bombina Bombast
Come along on a walk through the current exhibition at Lunds konsthall that at the same time is a walk through an entirely different exhibition – seemingly alike, but not the same. You hold a screen in your hand. On it is a film that begins in the spot that you're standing on. You let the screen become your eyes and you follow it when it guides you forward. Walks: Superfake is a conquest of Superfake/The Parley. In the video-walk, Bombina Bombast will show photos, objects, and a newly commissioned film, exploring issues of authenticity, reproduction, and identity construction.
Walks: is a prefix attached to every one of the video-walks Bombina Bombast has created for festivals and venues across Europe. Now they have created Walks: Superfake specifically for Mono festival at Lunds konsthall.
Bombina Bombast are a Malmö-based performing arts company founded in 2011. Run by artistic director duo Emma Bexell and Stefan Stanisic, the company focuses on the meeting between performing arts and innovative technologies, shifting between artistic exploration and production. Their work has been shown at venues such as Inkonst, Malmö; Kulturhuset Stadsteatern, Stockholm; CPH Stage; Blaue Frau's Pop Up Art House, Helsinki; Experimental Room, Barcelona; FestiBorg, Sarpsborg; and Nanluoguxiang Performing Arts Festival, Beijing.
Concept: Emma Bexell & Stefan Stanisic
Text: Emma Bexell
Editing: Stefan Stanisic
bombinabombast.se